St. Petersburg College Library Website and Catalog
West Community Library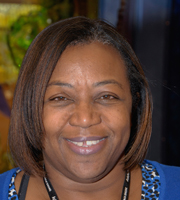 Librarian II, Coordinator
Sandra Gordon
Monday, Tuesday, Wednesday & Thursday
7:30 am - 9:00pm
Friday
7:30 am - 4:00 pm
Saturday
10:00 a.m.-5:00 p.m.
Announcements
West Community Library at The St. Petersburg/Gibbs Campus will be closed Wednesday, 10/22/14
for All College Day.
This includes our "expanded access," thus allowing all faculty and staff to attend this event.
The only events for which our campus will be open this day are basketball practices.
We will reopen on Thursday, 10/23/14.
Friends of West Community Library at SPC
Join Friends of West Community Library - Apply here